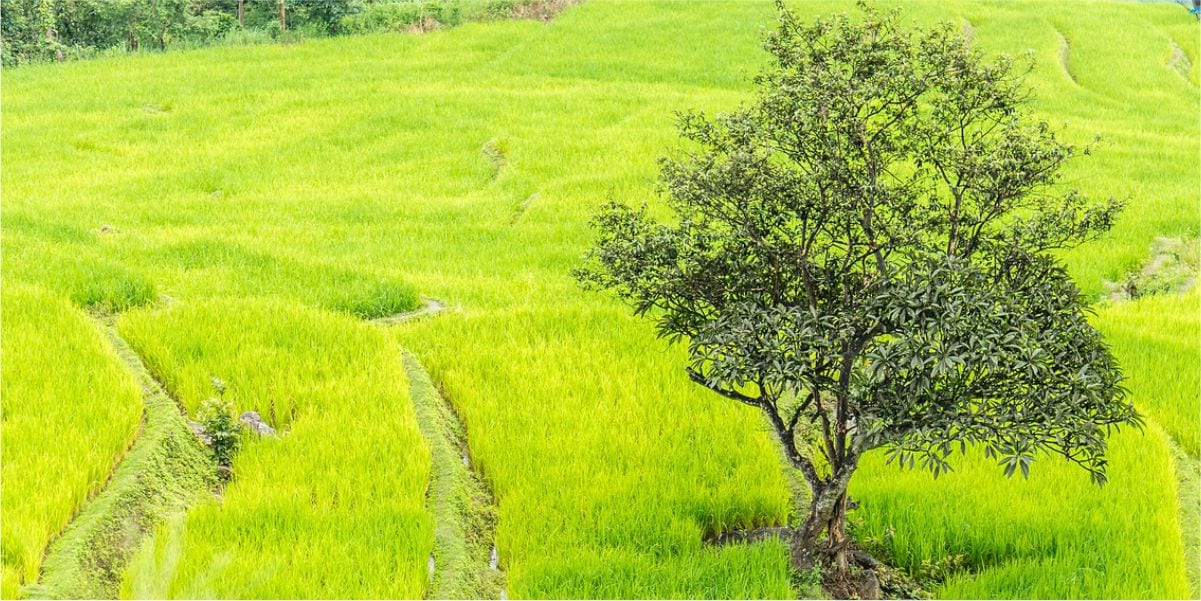 Political stability and food security are inter-related both at national and regional level. The distortion of political instability would eventually affect food availability and distribution. On the one hand, food scarcity, which will increase food price and shortage, could provoke political instability. During the establishment of ASEAN Economic Community, ASEAN have been projected its institution as the global food granary. In fact, the ASEAN countries today are still facing issues on land and water grabbing. To solve this issue, ASEAN must help member countries to address the problem of land and water grabs by developing regional regulation to support investment on agriculture.
In the context of regional integration, ASEAN has defined itself to focus on agricultural partnership. ASEAN had its existing platforms on ASEAN Integrated Food Security Framework (AIFS), which is supposed to be the springboard in providing solution for food supply, and agricultural land. The goals of AIFS Framework are ensuring long-term food security in ASEAN, and improving the livelihood of farmers in ASEAN.
The ASEAN Summit 2009 pledged to embrace food security as a permanent policy priority. It is extended on the 2015-2025 Strategic Plan. The Summit adopted AIFS Framework to systematize its approach to food security. Its vision is to integrate programs of stabilizing national and regional food prices and supply, and to help member countries to cope with food emergency.
In this sense, the background of developing AIFS rests on ASEAN's ability addressing famine effectively, especially in Indonesia, Lao PDR, Philippines, and Vietnam.
The report of United Nations Food and Agricultural Organization in 2013 indicated that Southeast Asia region has shown decreased number of undernourished people from 140 million in 1990 to 64.5 million in 2011. However, 64.5 million is still a huge number of people, in which it needs to be reduced and resolved.
The phenomena of water grabbing in Mekong Basin has showed how resources should be managed by regional institution. Mekong river is a water stream that flowing through several nations, including: Cambodia, Thailand, Lao PDR, and Vietnam. It means when a country conducting a project in the Mekong River, the other would get its externalities. For instance, the dispute on Thailand's hydropower development happens to constrain Vietnam, Lao PDR, and others livelihood, especially in agriculture. The other phenomena also happen in Indonesia on the dispute of land grabbing Semen vs Samin.
To address this situation, I believe that to enhance ASEAN integrated food security framework, the institution should establish ground rule and consent on facing land and water grabbing issues as well.
Substantively, one of the strategic thrust of AIFS frameworks stated, "identify policies, institutional, and governance mechanism for nutrition-enhancing agriculture development in ASEAN member states." It aims to increase the awareness and recognition on the importance of nutrition on food, agriculture, and forestry by the national stakeholders.
Subsequently, it would implicate the national policy mechanism. In contrary, the ASEAN countries still have no clear regulated acquisition on monitoring and maintaining farmland and water resources. Some evidences, such as displaced farmlands and community forests into commercial industry purposes as in mining, or food crops plantation in the region.
As a consequences, the action to achieve ASEAN as the world's food granary is still going to be a long run. We can see on how ASEAN is still relying on food security preventive action in ASEAN Plus Three Emergency Rice Reserve (APTERR).
APTERR is a regional cooperation between ASEAN and China, Japan, and Korea. This cooperation is focusing on agriculture and forestry to secure food availability within its member, through the main function of assistance for food aid, and building nation's confidence during food crisis. Unfortunately, APTERR only regulates the subject of earmarked rice reserve. I believe that to ensure food security in the cooperation of ASEAN+3 the regulation should also establish monitoring on agricultural land and other resources. The agreement should cover the issue of land and water grabbing.
To achieve the-so-called ASEAN's food granary, AIFS Frameworks need to focus on multi-sectoral and multi-stakeholder engagements.
AIFS should be able to engage with the sub-regional organization, academia, local governments, private-public partnership, social enterprise, civil society organization and non-governmental organization, etc. The objective of its engagement is to enhance commitment, participation, and social responsibility of ASEAN peoples to benefit the community.
The notion would not be only about resolving hunger in the region, but more importantly about how to maintain and enhance food security in the region.
In conclusion, the ASEAN institution and community should take land-grabbing issues as serious problem to food security. The projection on AEC blueprint 2025 indicates food security agenda as priority to ASEAN institutional enhancement.
Ruth Tarullyna Simanjuntak is a research intern at ASEAN Studies Center, Faculty of Social and Political Sciences, Universitas Gadjah Mada, and an undergraduate student at Department of Politics and Government, Faculty of Social and Political Sciences, Universitas Gadjah Mada.
http://asc.fisipol.ugm.ac.id/wp-content/uploads/sites/741/2017/05/Panduan-Post-2.jpg
601
1201
aseansc
http://web05.opencloud.dssdi.ugm.ac.id/wp-content/uploads/sites/741/2019/03/Logo.png
aseansc
2017-05-03 18:20:32
2019-05-12 14:53:47
Why ASEAN Needs to Regulate Land and Water Grabbing Issues