NACT Country Coordinators Meeting and Annual Conference 2023
The Belt and Road Initiative (BRI) and the ASEAN Outlook on the Indo-Pacific (AOIP) are interconnected regions with significant potential for trade, infrastructure development, and economic growth. China introduced the BRI in 2013 to link Asia with Europe and Africa through infrastructure projects, trade routes, and cultural exchanges. Its implementation sparked discussion, prompting the need for a nuanced assessment of BRI's impact on the global stage.
To generate a broader measure on this issue. On October 2023, 10-11, NACT China which is represented by the China Foreign Affairs University and NACT Indonesia which ASEAN Studies Center Universitas Gadjah Mada represents,  held a Network of ASEAN-China Think Tanks (NACT) Country Coordinators Meeting and Annual Conference 2023 in Yogyakarta, Indonesia. This year's NACT has the theme "High-Quality BRI Cooperation and the AOIP".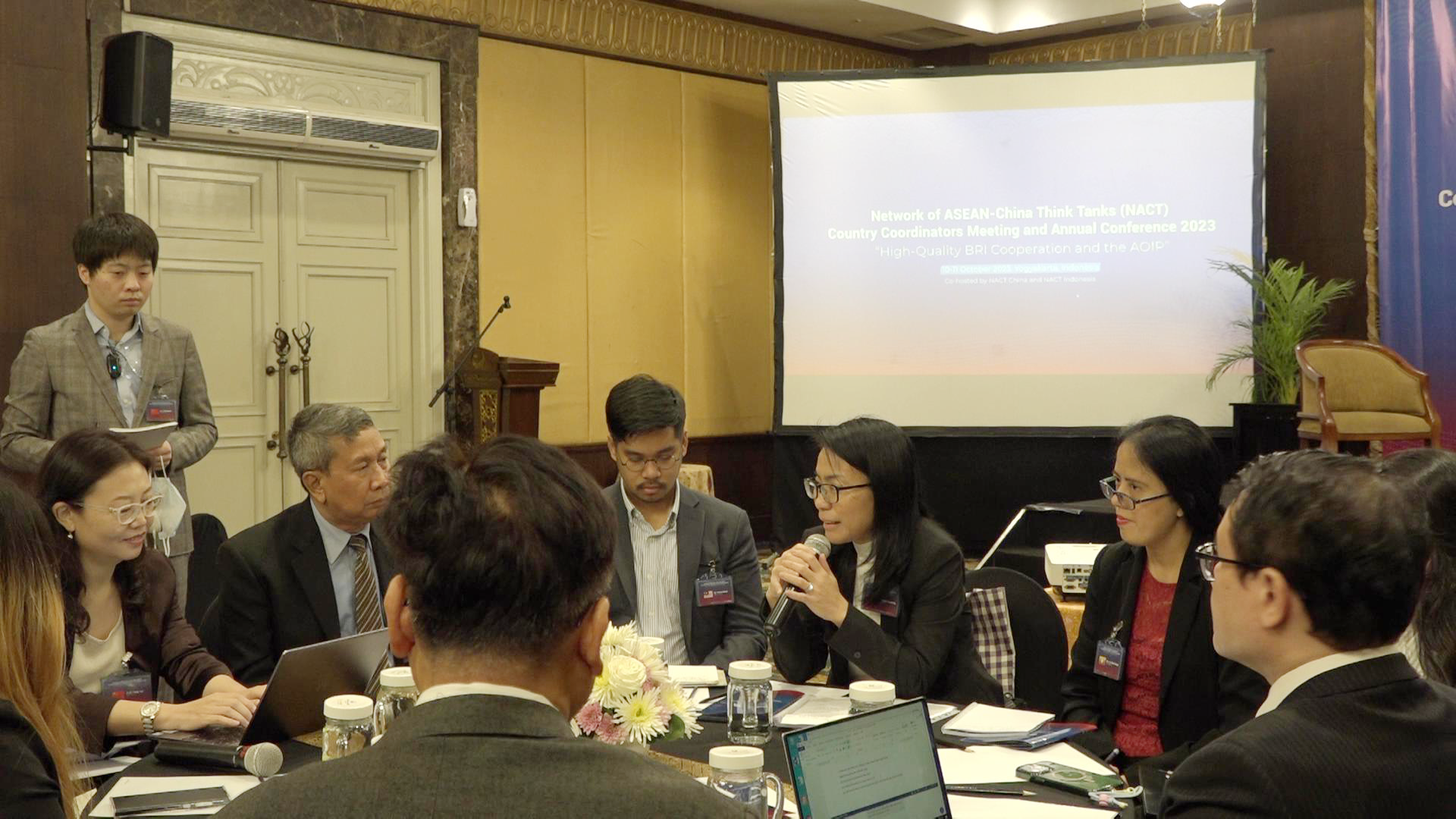 On the first day, the meeting began with the NACT Country Coordinators Meeting, which was divided into two sessions. The first session was Retrospective Remarks on 2023, delivered by Prof. Yang Yue (NACT China) and Dr. Dafri Agussalim (NACT Indonesia). Meanwhile, the second session, namely Introductory Remarks on 2024, was delivered by Mrs. Vithaya Xayavong, NACT Laos (NACT Co-chair 2024), and also Prof. Yang Yue. The NACT Country Coordinators Meeting then continued with a discussion about the 2024 NACT Working Group meetings and the collaboration between Tracks I and II, which then ended with a group photo of the CCM.
The meeting then continued with the NACT Annual Conference, which was opened by Dr. Fina Itriyati, Vice Dean of Collaboration, Alumni, and Research Affairs, FISIPOL UGM. Then continued with opening remarks from Prof. Gao Fei, Vice President, China Foreign Affairs University, and continued with keynote speakers from H.E. Hou Yanqi, Ambassador of China to ASEAN; H.E. Derry Aman, Permanent Representative of Indonesia to ASEAN; and H.E. Ekkaphab Phanthavong (pre-recorded), Deputy Secretary-General of ASEAN for ASEAN Socio-Cultural Community for 2021-2024.
H.E. Hou Yanqi said that the ASEAN Indo-Pacific Outlook is an independent initiative of ASEAN, which includes important principles such as maintaining ASEAN's central status, upholding openness and inclusiveness, and focusing on development and cooperation. Meanwhile, H.E. Derry Aman said that the ASEAN-China Joint Statement on Mutually Beneficial Cooperation on the AOIP, adopted during the 26th ASEAN-China Summit in Jakarta, signifies China's support in ASEAN's effort to mainstream and implement the AOIP.
Before the panel discussion session began, a group photo of the Annual Conference was also taken. NACT Annual Conference 2023 had three panel discussion sessions and raised the topic of "Promoting Mutually Beneficial Cooperation between the BRI and the AOIP". The first session was moderated by Mr. Tunggul Wicaksono, Research Manager of the ASEAN Studies Center Universitas Gadjah Mada. The first-panel session started with a presentation from Ms. Ousa Cheng (NACT Cambodia), who delivered a presentation entitled "Driving Sustainability Together Exploring ASEAN-China Partnership in the Belt and Road Initiative and the ASEAN Outlook on the Indo-Pacific". Continued by Prof. Han Zhaoying (NACT China) on "The Great Power Rivalry between the U.S. and China and its implications for Southeast Asia's stability", and Dr. Nur Rachmat Yuliantoro (NACT Indonesia) on "Converging the BRI and the AOIP: A View from Indonesia".
The second session was moderated by Prof. Yang Yue from Dalian University of Technology (NACT China), with the first panelists namely Mr. Bounphieng Pheuaphetlangsy (NACT Lao PDR), Continued by Mr. Calvin Cheng (NACT Malaysia), who presented his thoughts on "Avenues for cooperation between the BRI and the AOIP", and Dr. Khin Ma Ma Myo (NACT Myanmar) as the next panelist explained her research on Myanmar, "BRI Infrastructure Development in Myanmar: The Case of China-Myanmar Economic Corridor on Regional Connectivity".
Last but not least, Ms. Yulida Nuraini Santoso, MSc., Managing Director of the ASEAN Studies Center Universitas Gadjah Mada, moderated the final panel discussion. The first panelist in this session, Mr. Jovito Jose P. Katigbak (NACT Philippines), presented his thoughts on "Harmonizing BRI and AIOP: A Philippine Perspective". Continued by Dr. Kong Tuan Yuen (NACT Singapore) on "From RCEP to DEPA: Singapore Perspective on ASEAN-China Digital Cooperation", Assoc. Prof. Dr. Dulyapak Preecharush (NACT Thailand) on "Thailand between the BRI and the AOIP: A Geopolitical Analysis & Solution", and Mr. Tu Anh Tuan (NACT Vietnam) as the last panelist explained her research on "Promoting the Synergy of AOIP and BRI in a Changing World".
The NACT Annual Conference discussion panel session was also attended by several lecturers, students, and representatives from the International Relations department and the ASEAN Studies Center in Yogyakarta. During the three discussion panels, the discussion sessions at the NACT Annual Conference were active, and many insights were gained in these sessions.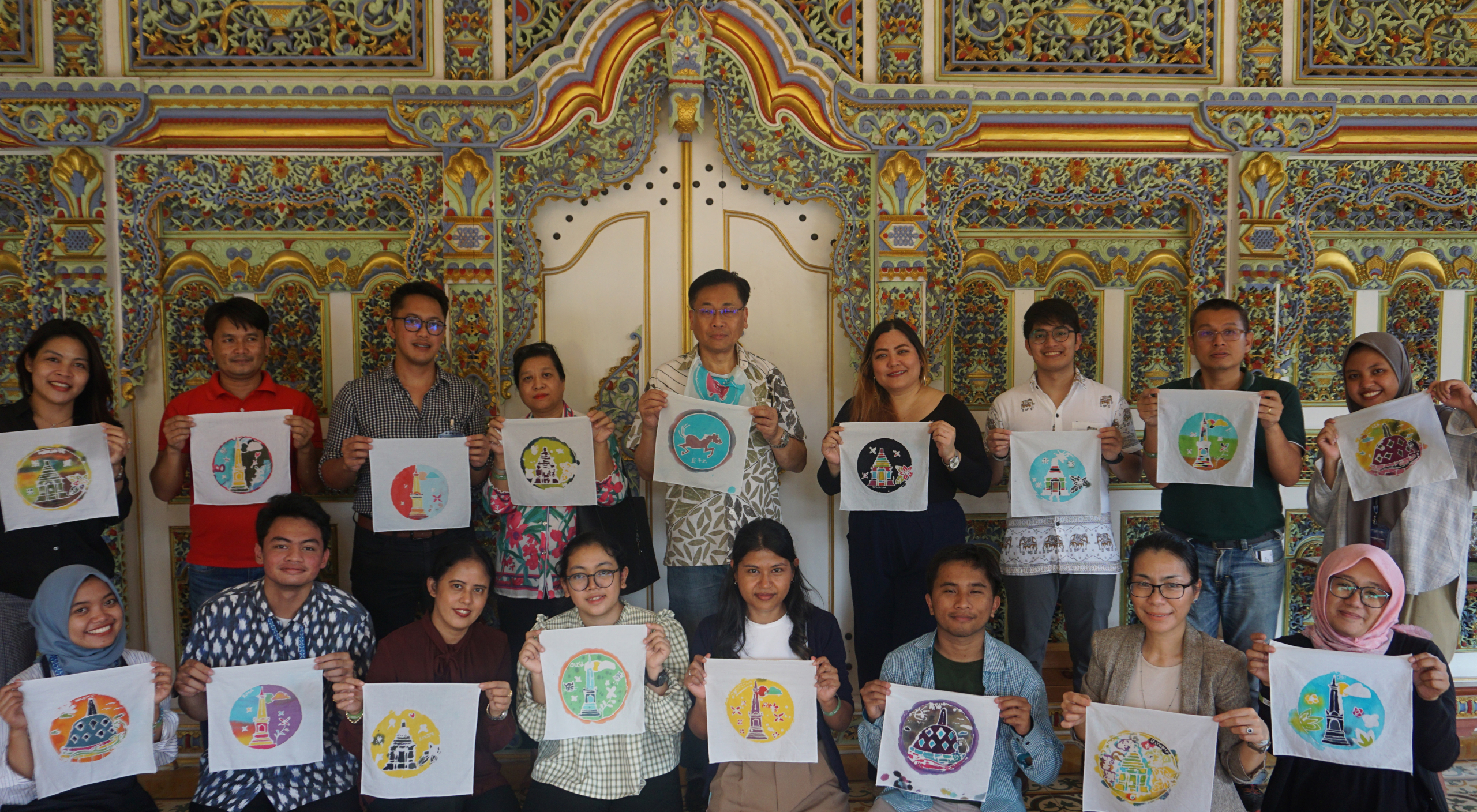 The first day of NACT 2023 then ended with a Welcoming Dinner and a performance from Unit Kesenian Jawa Gaya Surakarta (UKJGS). Meanwhile, on the second day of NACT 2023, the participants went on a day-long field trip in Yogyakarta. Starting with visiting the Yogyakarta Royal Palace, then continuing with lunch at Bale Raos. After that, do a Batik Workshop at Omah Budoyo, and then end with a Closing Dinner at Candhari Heaven Restaurant.
https://asc.fisipol.ugm.ac.id/wp-content/uploads/sites/741/2023/10/NACT-Country-Coordinators-Meeting-2023-group-of-the-photo-scaled.jpg
1342
2560
aseansc
http://asc.fisipol.ugm.ac.id/wp-content/uploads/sites/741/2019/03/Logo.png
aseansc
2023-10-16 16:48:18
2023-10-26 07:45:40
NACT Country Coordinators Meeting and Annual Conference 2023