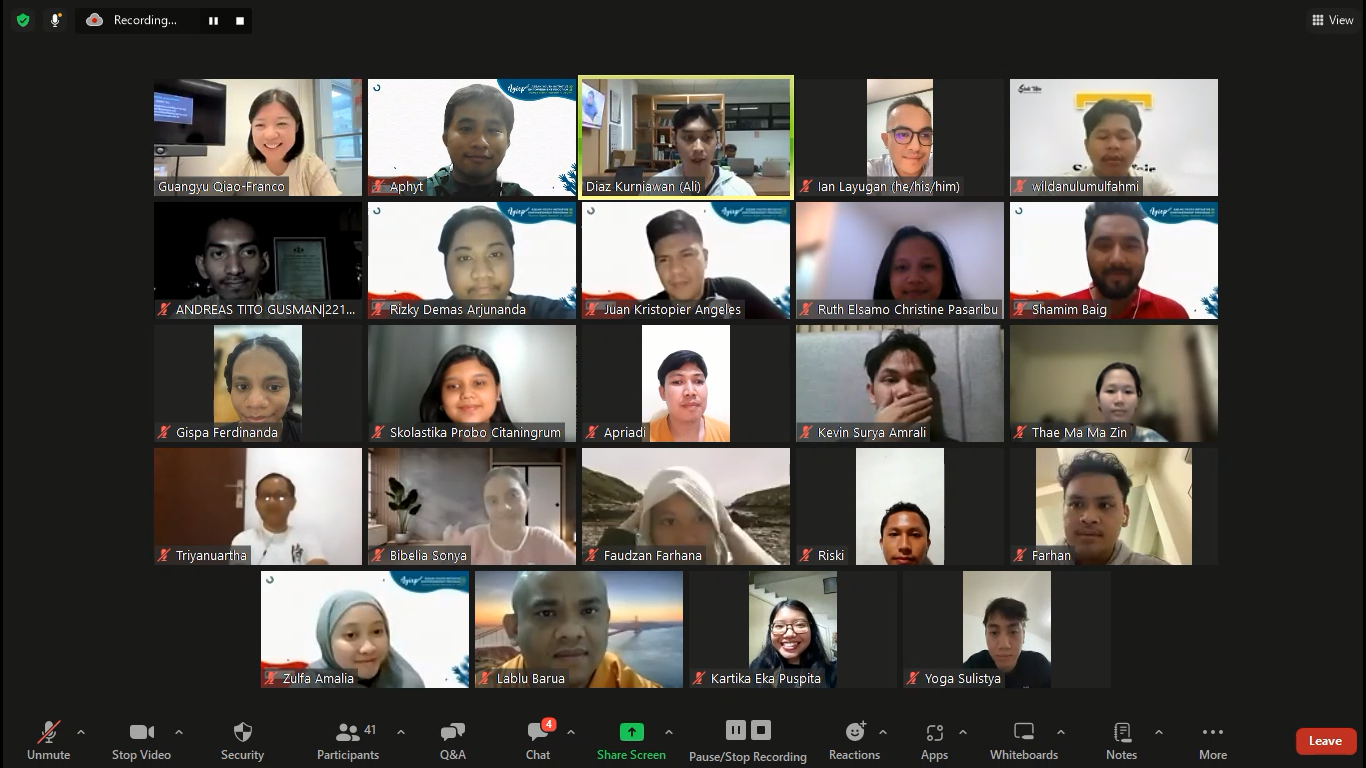 The 4th ASEAN Youth Initiatives Empowerment Program (AYIEP) on Human Rights Research in ASEAN, organized by ASEAN Studies Center UGM and SHAPE-SEA, is currently in progress. This exceptional program has seen an overwhelming response, with more than 200 enthusiastic applicants participating. The program is designed to equip young academics and researchers with practical and theoretical knowledge regarding human rights research in the ASEAN region. The participants, ranging from ages 18 to 39, represent a diverse group of higher education students, both from ASEAN and non-ASEAN countries.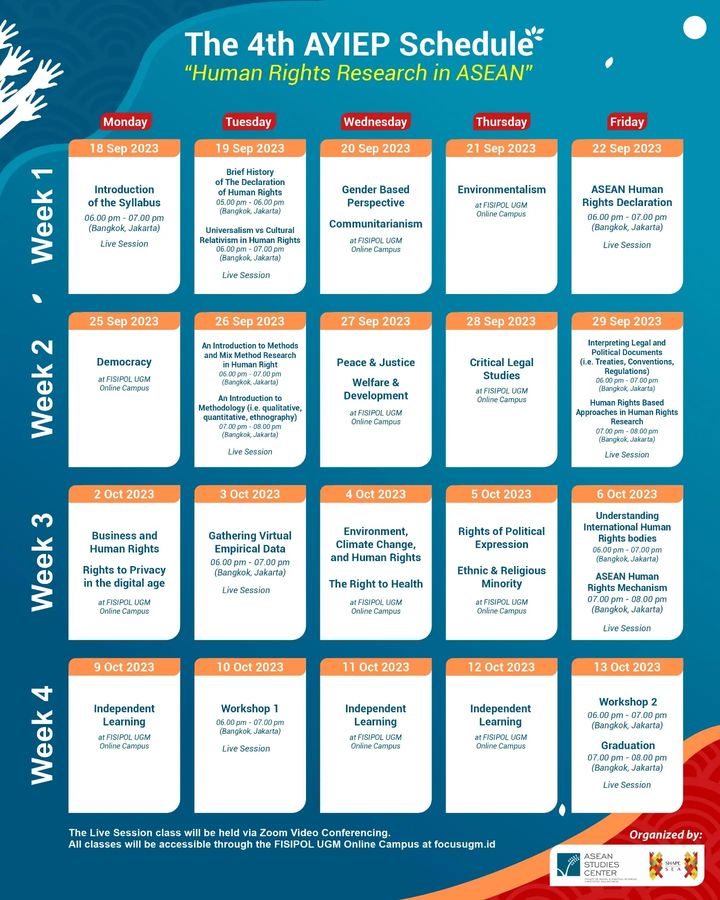 The program's curriculum, delivered both synchronously and asynchronously, encompasses essential aspects of human rights research, from understanding the concept and practices of human rights to exploring methodologies and interpreting legal and political documents. Participants are engaging in interactive sessions facilitated by experts in the held, delving into critical issues such as cultural relativism, environmentalism, democracy, and more. The participants are also focusing on completing all
synchronous and asynchronous classes, culminating in the submission of a Policy Brief as their final assignment.
The learning path showcases a diverse array of topics, ensuring a well-rounded understanding of human rights in the ASEAN context. The dedication and enthusiasm demonstrated by the participants bode well for the successful completion of this transformative program. As the AYIEP program progresses, the organizers are keen on enabling a conducive learning environment and providing necessary guidance to assist all participants in completing the course with excellence.