Welcoming our new partner, Korean Institute for ASEAN Studies – Busan University of Foreign Affairs
Republic of Korea is one of ASEAN's earliest dialogue partners, having agreed in November 1989 to establish sectoral dialogue relations. ASEAN granted the ROK full Dialogue Partner status at the 24th ASEAN Ministerial Meeting (AMM) in Kuala Lumpur in July 1991. In 1997, the partnership was elevated to the Summit level in Kuala Lumpur.
As a research-based institution, ASEAN Studies Center (ASC) Universitas Gadjah Mada is well aware of the significance of expanding our institutional outreach and communications in order to generate a more critical and academic approach to the partnership between ASEAN and its dialogue partners. Accordingly, the ASEAN Studies Center UGM welcomed the Korean Institute for ASEAN Studies (KIAS), Busan University of Foreign Affairs (BUFS) to the Faculty of Social and Political Sciences UGM on Friday, July 22, 2022. Dr. Wawan Mas'udi (Dean of FISIPOL UGM) and Prof. Dong-Yeob Kim (Director of KIAS) signed a Memorandum of Understanding (MoU) to establish cooperation between UGM and BUFS. Dr. Wawan, in his remarks, introduced an overview of the history of FISIPOL UGM and elucidated how this collaboration will benefit the future of the faculty, ASC, and KIAS. Prof. Dong-Yeob Kim also expresses his appreciation for the warm welcome and his hope that the collaboration will not only produce results in the scope of mutual interest but also provide future benefits to the people of ASEAN and ROK. The MoU signing ceremony between the two institutions was facilitated by Global Engagement Office (GEO) FISIPOL in the Faculty's Auditorium.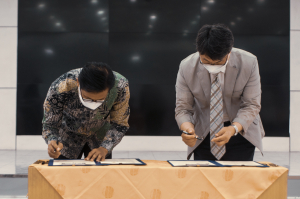 The ASEAN Studies Center UGM will be the implementing partner for future programmatic events and research projects between the two institutions as a result of this collaboration. In his speech, Dr. Dafri Agussalim, Executive Director of the ASEAN Studies Center at UGM, emphasized the significance of the established cooperation to further develop innovative measures through a critical and academic approach in order to strengthen the relationships between ASEAN and the Republic of Korea. In addition, Dr. Dafri hopes that this cooperation will serve as a forum or platform for officers, students, and researchers from the two institutions to exchange their knowledge and expertise on ASEAN and ROK-related issues.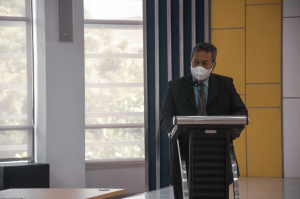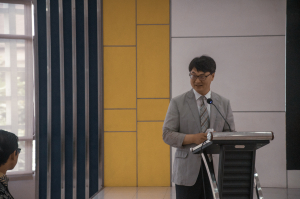 After the signing of the MoU, Dr. Dafri invited Prof. Dong-Yeob Kim and his colleagues (Prof. Gu Bo Kyung, Prof. Zulfikar Rakhmat, and Ms. Moonsun Park) to visit the ASEAN Studies Center UGM Office in BC Building 2nd Floor suite 208 – 208 and meet several staffs and officer to have a small discussion and easy talk to get to know both institutions better.
Report by
Syukron Subkhi
Media and Publication Officer
ASEAN Studies Center Universitas Gadjah Mada
#ASEAN #SoutheastAsia #ROK #RepublicOfKorea#ASEAN_ROK #ASC #UGM #ASEANStudiesCenter
https://asc.fisipol.ugm.ac.id/wp-content/uploads/sites/741/2022/07/Slide-1.png
3000
4000
syukron.subkhi
http://asc.fisipol.ugm.ac.id/wp-content/uploads/sites/741/2019/03/Logo.png
syukron.subkhi
2022-07-26 05:02:12
2022-07-26 05:02:12
Welcoming our new partner, Korean Institute for ASEAN Studies – Busan University of Foreign Affairs