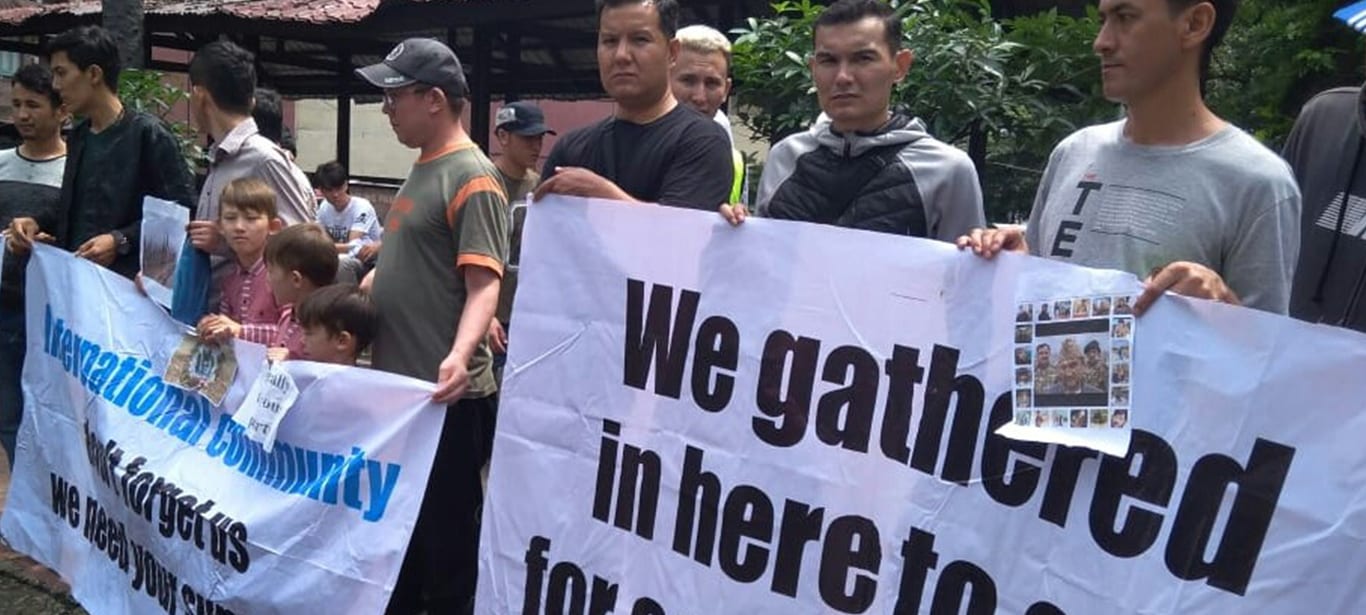 January 2019 marks two years of President Joko "Jokowi" Widodo's 2016 presidential decree on handling foreign refugees. The Presidential Decree no. 125/2016 on the Treatment of Refugees from Overseas, signed on Dec. 31, 2016, provides legal certainty and standard procedures on coordination and effective collaboration among the mandated government agencies.
Before this decree, the Directorate General of Immigration under the Law and Human Rights Ministry was the highest authority to exercise policy response towards asylum-seekers and refugees in Indonesia – mainly with security measures. Human rights of refugees were largely neglected, especially as they were considered largely illegal immigrants.
The 2016 decree states special treatment is provided for refugees with special needs such as those who are ill, pregnant, disabled, children and the elderly.
On the right to housing, article 26 of the decree instructs that facilitation of refugee shelters support can be sought from international organizations regarding basic necessities such as clean water, food, clothing, healthcare and hygiene, and religious facilities. The decree does not specify any international organization.
Australia's decision in March 2018 to cut off its funding, previously channeled through the International Organization for Migration (IOM) that provides incentives for refugees whilst waiting for their resettlement process, has also raised Indonesia's refugee burden amid uncertain political commitment on refugee issues.
The refugee issue was never a priority agenda in Indonesia's domestic and foreign policies, with humanitarian emergency being the only exception.
Nevertheless, since the 2016 decree the situation of refugees in Indonesia has improved gradually despite absence of explicit right-based provisions.
On the fundamental right to freedom of movement, for example, Indonesia has been quietly progressing. As of December 2018, only 1 percent of the total refugees in transit in Indonesia remain living at the immigration detention centers, according to the United Nations Refugee Agency (UNHCR). This only amounts to around 120 from the total of 14,016 refugee population registered with the UNHCR.
Meanwhile before the decree, there were over 4,200 individuals, including women and children, who were detained at the Indonesian detention centers in 2016. It had given Indonesia a bad reputation on hosting refugees in overcrowded immigration lockups, such as the one at Kalideres, West Jakarta which may amount to torture under international law.
The UN Special Rapporteur on torture and other cruel, inhumane or degrading treatment or punishment, Nils Melzer, stated in his report that, "grossly inadequate detention conditions can even amount to torture if they are intentionally imposed, encouraged or tolerated by States for reasons based on discrimination of any kind, including based on immigration status, or for the purpose of deterring, intimidating, or punishing migrants or  their  families,  coercing them into withdrawing  their requests  for asylum,  subsidiary  protection  or  other  stay,  agreeing  to  'voluntary'  return,  providing information or fingerprints, or with a view to extorting money or sexual acts from them."
Another milestone achieved over the past two years is access to education for refugee children.
While the right to education is not mentioned in Jokowi's refugee decree, the IOM noted some Indonesian cities have admitted child refugees to public schools such as in Jakarta, Medan, and Makassar.
Through a memorandum of understanding between the IOM and the Education Agency in Medan, North Sumatra, over 290 child refugees are integrated into the city's local public school system.
Hasan Basri, the head of the agency expressed concern for the refugees as cited in a press release from IOM, "especially for these school-aged children […] [therefore] my department will give its full support towards ensuring that they are able to pursue their education."
The children cannot get certificates of graduation as they are not registered in residential family cards. However the UNHCR noted that around 320 child refugees are now enrolled in accredited national schools, from which 2,835 children are in school age.
The remaining homework is making the right to employment available by integrating refugees to the local labor market in their transit period. It is still a long way to go, as authorities face concerns that refugees might steal local jobs. The government should progress to consider allowing ways for refugees to gain income, given stress levels of long-term refugees — which have led to suicides among them. At least now the national and local governments are on the right track towards providing universal access to human rights for refugees.
***
Dio Herdiawan Tobing, S.I.P., LLM. Research fellow at ASEAN Studies Center UGM
The article was published on Jakarta Post
https://asc.fisipol.ugm.ac.id/wp-content/uploads/sites/741/2019/01/Jakpost.jpg
615
1366
aseansc
http://asc.fisipol.ugm.ac.id/wp-content/uploads/sites/741/2019/03/Logo.png
aseansc
2019-01-28 16:55:04
2019-05-12 14:53:42
Indonesia Refugee Policy is on Right Track