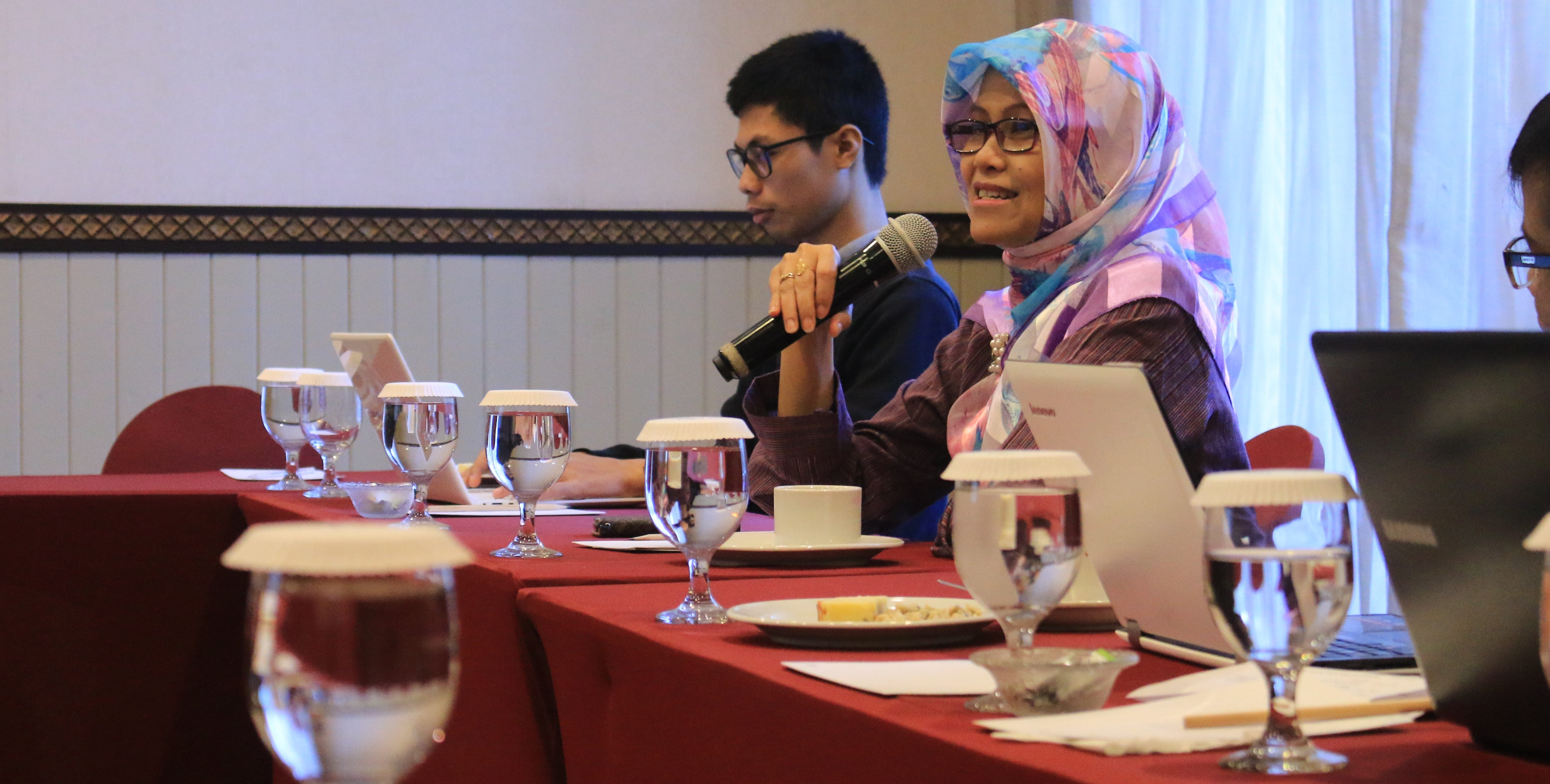 ASEAN Studies Center Holds Research Workshop
On Friday (31/3), ASEAN Studies Center (ASC) Faculty of Social and Political Sciences Universitas Gadjah Mada had successfully organized our first research workshop at Jogjakarta Plaza Hotel. The workshop aims to provide space for coordination and discussion between our researchers, who are going to conduct their research project starting on April 2017. Our Director Dafri Agussalim commenced the forum by congratulating all of the researchers who have acquired research grants from various providers, such as Faculty of Social and Political Sciences, SHAPE-SEA, Raoul Wallenberg Institute, and Australia-Indonesia Centre.
Afterwards, our Executive Secretary Ahmad Rizky Mardhatillah Umar provided general rules to help around eight research team. He suggested each team member to prepare timetable and field research schedule for coordination purpose. He also highlighted some important dates when each research team needs to submit their progress report and financial report. Through this mechanism, he wishes that each research team would be able to conduct their research in accordance to the schedule. Moreover, they should commit to provide research output at the end of research project, in which ASC strongly encourage them to produce journal article, policy brief, and working paper.
The session was then followed by each team disseminating their research progress for comments and suggestions among research members. Umar also added information that ASC will host three visiting scholars who will be our collaborative research partner, namely Dr. Avery Poole from University of Melbourne, Australia, Assoc. Prof. Mohamed Battour from Tanta University, Egypt, and Prof. Ronald Holzhacker from University of Groningen, Netherlands. Next, we also invite each researcher to sign a contract as a commitment to participating in the whole process of research project.
Lastly, Rahayu—one of our researchers from Department of Communication Universitas Gadjah Mada—proposed that this remarkable development of ASC's research project should be followed by creating a kind of 'data management center', of which all of the data collected from fieldwork research are archived and accessible to all of our researchers. This initiative will be very helpful for our researchers to produce various academic works from the available data. Our Director welcomes this noteworthy suggestion for the future development of ASEAN Studies Center.
https://asc.fisipol.ugm.ac.id/wp-content/uploads/sites/741/2017/03/IMG_5411-1.jpg
2461
4863
aseansc
http://asc.fisipol.ugm.ac.id/wp-content/uploads/sites/741/2019/03/Logo.png
aseansc
2017-03-31 19:02:29
2019-05-12 14:53:48
ASEAN Studies Center Holds Research Workshop