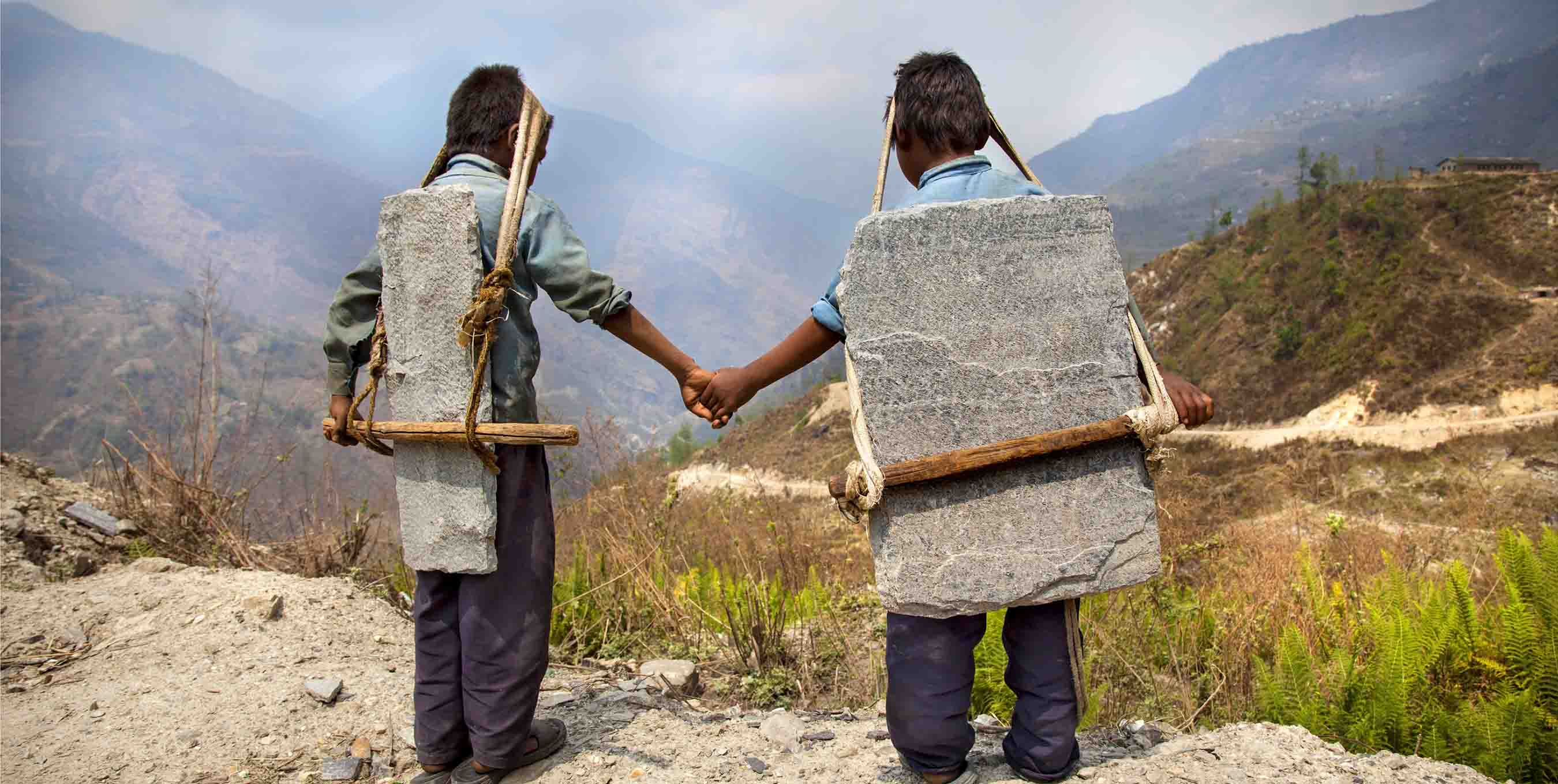 The term slavery may sound a little bit old, but in fact, slavery still exists in this era with a new term: modern slavery. The term modern slavery is an umbrella concept, capturing various form of exploitation that affects the vulnerable workers worldwide. According to World Slavery Index, modern slavery can be defined as the condition in which a person treats others as their property, so that the person's (slave) freedom is seized and exploited for the benefit of the person who practices slavery; people can be hired and thrown away like goods.
Today, migrant workers have become an important factor Southeast Asia's economy as countries increasingly relies on the availability of cheap labor. This condition has made an ideal environment for the practice of human trafficking in the region, which currently affects many industries such as fisheries, agriculture, construction and domestic work. Some major cases of modern slavery occurred in Thailand and Indonesia.
Thailand
An investigation by the Guardian back in 2014 exposed severe cases of modern slavery on Thai fishing boats. The seafood business goes into the supply sold by supermarkets in the US, UK and Europe. In 2015, the European Union enacted a "yellow card" on Thailand under its illegal, unreported and unregulated fishing framework, threatening to ban Thai fisheries imports if the government flopped to clean up its fishing industry, especially labor rights violations. The Thai government responded the threat with broad programs of reforms including new laws to regulate and improve working conditions for migrant fishermen.
However, unfortunately, it remains capitalized with human rights abuses. Report shows that migrant fishermen from all over ASEAN continue to be trafficked on to fishing boats, received physical abuse, experienced lack of food and are often unpaid for their work or paid less than the minimum wage.
Legal strengthening is one solution to counter the practices of modern slavery. In addition, resistance can be taken through ensuring that seafood vendors are responsible for ensuring the supply chain is free from rights abuse. Buyers and retailers have to comprehensively play their part to be smart customers and eventually break the chain; the lesser the demand, the lesser the supply. Supermarkets, buyers and retailers sourcing seafood from Thailand, have yet to bring transparency and accountability to their supply chains.
Indonesia
According to data from the Ministry of Foreign Affairs and BNP2TKI, about 5 million Indonesian working abroad as migrant domestic workers, where the majority of them are women. The lack of employment in Indonesia has contributed as the driving factor on why many Indonesian choose to work abroad. In addition, the big amount of salary earned abroad rather than in Indonesia is also the reason for supporting this decision. This situation has then encouraged a number of Indonesians to become migrants, which later supported the occurrence of modern slavery practices.
One of the reasons why modern slavery is so high in migrant workers is the lack of safety assurance and standard work experience procedures that should be provided to them. This absence can ultimately expose Indonesian migrant workers to exploitation, both for working hours and salaries. In addition, this absence also paves way for sexual harassment and abuse toward female workers.
The presence of law that regulates the protection of migrant workers is vital to ensure the safety of migrant workers in the future. However, even though the law exists, it has not been implemented optimally. The recent case of torture of Indonesian migrant workers from NTT, Adelia Faso, is an evidence of weak legal functions regarding the protection of migrant workers in Indonesia and Malaysia.
In addition, this incident also illustrates the weakness of PJTKI in providing comprehensive pre-departure training to prospective migrant workers. For example, migrant workers who will go to Arabia only get limited knowledge about their work, not about the rights as workers, and aspects of the culture and character of the destination country. Whereas, the lack of understanding regarding the rights and obligations as workers may lead to poor performances and, often, the violation of rights and the occurrence of torture against them.
One of the ways to protect these "foreign exchange héroes" (pahlawan devisa) is to closely monitor and supervise the supply process of migrant workers on a regular basis. The government should ensure that prior to deployment, the migrant workers have to pass the proper training that includes  all-around work and cultural education of recipient country, which is held by sending agencies. This precautionary measure also includes rigorous screening that will hold workers without complete and legal documents to go abroad.
This initial prevention effort also includes maximizing the role of relevant sending agents, where the government ensures that these agents have notified migrant workers of their rights and obligations. Therefore, pre-departure, government and relevant sending agents could  ensure the mental and physical conditions of prospective workers must be 100% ready before departure.
Conclusion
The efforts to counter modern slavery practices in ASEAN is illustrated in The ASEAN Convention against Trafficking in Persons, Especially Women and Children (ACTIP). The Convention serves as a legal document that integrates the overall regulation for ASEAN's efforts in opposing modern slavery, especially human trafficking  have yet to obliterate modern slavery as a whole.  Adopted at the 27th ASEAN Summit in November 2015, the Convention is considered as an imperative commitment for ASEAN to deliver more effective counter-trafficking efforts. The Convention supports the UN Protocol to Suppress, Prevent and Punish Trafficking in Persons, Especially Women and Children (UN TIP Protocol, 2000) and implemented its definition on trafficking – it  became apparent that modern slavery is a fight not yet won. The roots of modern slavery can be traced to the limited knowledge and awareness of workers. Because those who are most vulnerable to the practice of human trafficking are people in rural areas in ASEAN. Indeed, more needs to be done to solve this problem; commitment has to be strengthen, and this issue needs to be socialized to the public more.
Raissa Almira is an intern at the ASEAN Studies Center, Faculty of Social and Political Sciences, Universitas Gadjah Mada
http://asc.fisipol.ugm.ac.id/wp-content/uploads/sites/741/2018/10/a47a5998-9462-11e7-b116-f4507ff9df92_image_hires_115911-copy.jpg
1359
2700
aseansc
http://web05.opencloud.dssdi.ugm.ac.id/wp-content/uploads/sites/741/2019/03/Logo.png
aseansc
2018-10-29 14:06:07
2019-05-12 14:53:42
Modern Slavery: A Fight, Not Yet Won